For several years we helped run Audi USA's social accounts. These were a few of our favourite projects. 
 A series of 3 second films that lived across Audi's social channels. Created to feel less like an ad campaign, and more like the type of content we're already consuming. Which means short, tailor-made for mobile with a unique blend of design, art and internet-yness.
Each asset highlighted the Q3 and it's new features in a unique way, allowing our audience to learn something new from each one.  As the series rolled out we adjusted our content in real time to highlight the assets that were fan favourites. One breakout hit, deemed the "Audicorn" was even turned into a live-action Halloween experience.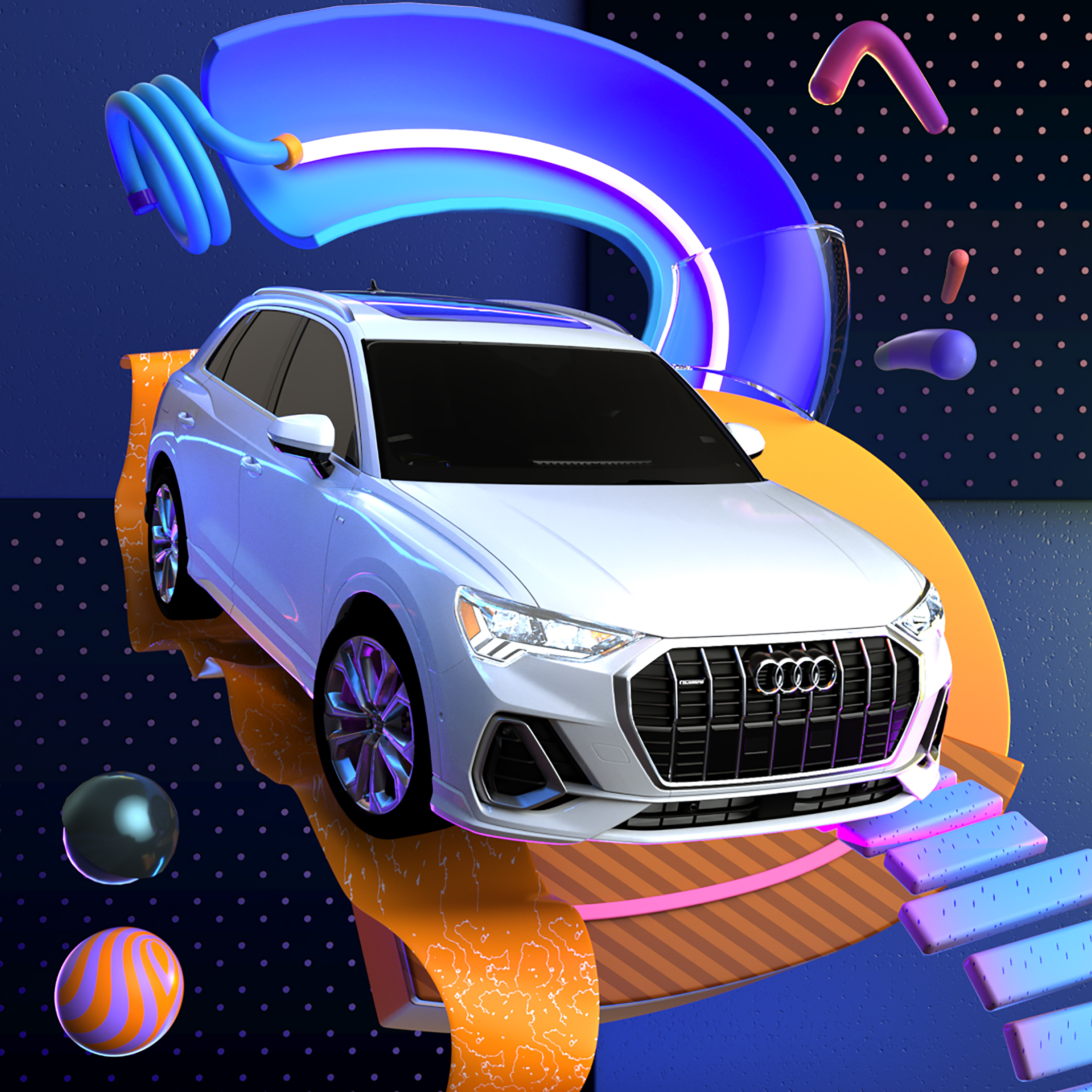 The Audi e-tron SUV was one of the hottest gifts of the 2019 holiday season, but limited availability at dealerships meant that few people had a chance to test drive it. So to show off the features and capabilities of this all-electric beast, Audi teamed up with the man, the myth, the legend himself - Santa Claus. Working with the North Pole's Human Resources Department we created a once-in-a-lifetime seasonal gig: Gift Tester.
To find this person we first went straight to Santa's Director of Elven Resources, who helped put out the call for entries in this UGC campaign.
Results 34 M views | 26.6 M media impressions |55k+ application site visit
After reviewing thousands of user submissions and interviewing a select group of applicants, we found our perfect candidate. The Gift Tester put the e-tron SUV through its paces in three holiday-themed tests: towing, road trips, and gift-carrying capacity. The resulting social films generated over 34 million video views and a 9% lift in brand awareness compared to 2018's holiday campaign. 
$0 dollars. 1 day. Over a hundred thousand engagements. On Valentines Day Audi took to Twitter to swoon over it's one true love - the road.
Results | 1,885,942 impression | 126,415 engagements 
Audi treats their IG grid more like Vogue or GQ style sheets than typical social content. So to help launch the new SQ7 we got to work with one of our all-time favourite photographers Jake Stangel, who shot so much of the amazing Rapha stuff, that is frankly some of my favourite photography of all-freakin-time! Honestly maybe this was all just an excuse to get to work with him! And we did it.
 And Jesse got to be the stunt driver. Who says advertising isn't a glamorous job?